Industrial Strength Representation ®
Corporate America Realty & Advisors ("CARA") is a boutique style, Industrial Real Estate Brokerage Company that is New Jersey-based. We are primarily focused on the State's vast Industrial Real Estate Markets of approximately 1 Billion square feet of existing and buildable land sites.
"Business is combat." We pride ourselves in obtaining "winning results" for the entrepreneurs, corporations, institutional /private investors that are seeking to Lease, Acquire, or Sell the following:
A Case Study of "CARA": "Managing The Process"
Project Location:
Old Bridge, New Jersey
Property Specifications:
app. 315,000 sq.ft. Distribution Center with 42′ Clear Ceiling Height,
44 Tailboards and 15,000 sq.ft. of Offices
Deal Summary:
Exclusive Tenant/Buyer Brokers for the client, resulting in their acquiring an approximate 46+/- Acre site.
"CARA"assisted in their "turnkey" development/construction and entitlement/approval process which also included the
client obtaining a "Long Term Pilot RE Tax Abatements"
Committed To Our Clients Success!
"TODAY'S INDUSTRIAL REAL ESTATE PROCESS IS COMPLICATED"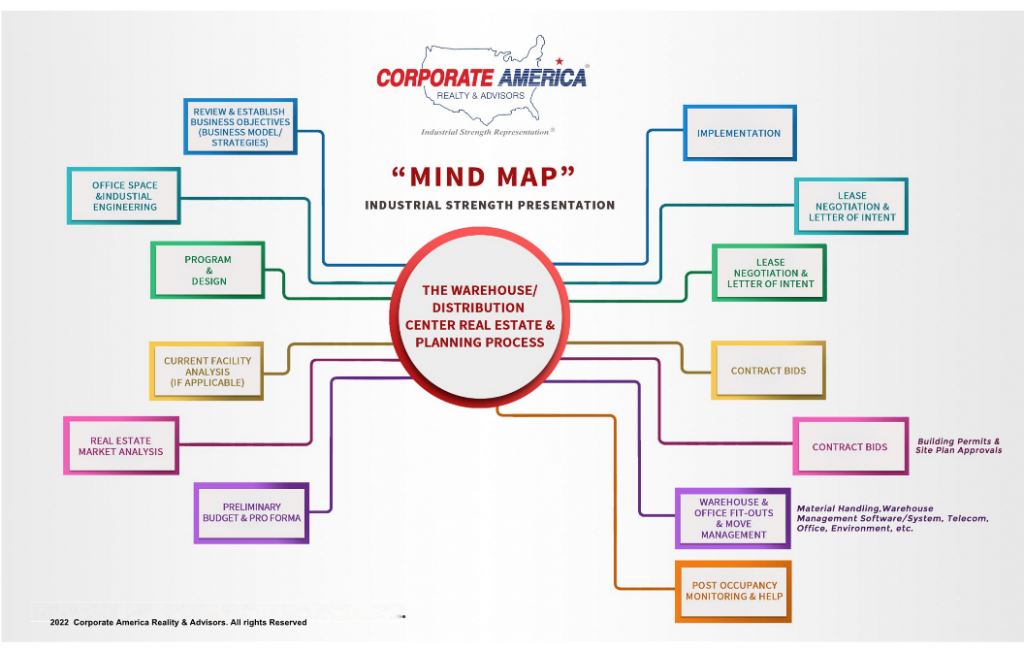 "WE CAN HELP SIMPLIFY IT FOR YOU!"
We do not exclusively market or manage properties for major landlords; nor are we intertwined with them through ownership.
We do not develop properties for our own accord.
We specialize in reverse leveraging the real estate market for our customers, . . .rather than "the other guys and gals" that are looking to take it away.
We pride ourselves on "watching our customer's back", . . . all of the time. Our customers, avoid getting caught in real estate conflicts of interest.
Conflicts of interest can be "financially painful"! They can result in additional expenses less favorable terms and conditions (or a combination of both). Costing more $$ annually, . . . possibly for years, after the original transaction was made!!
Learn more About Exclusive Tenant and Buyer Representation, Relationships and Potential Conflicts of Interests in Industrial/Commercial Real Estate
To obtain a Free Copy of "10 REASONS Why You Should Retain An Exclusive Tenant Representative"